Easy Lunchbox Ideas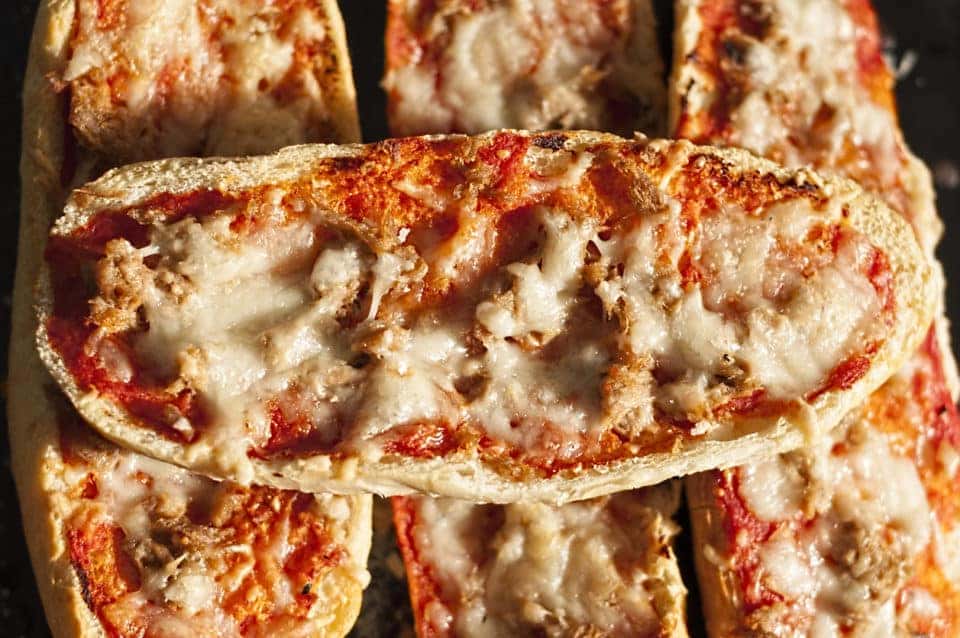 The 2021-2022 school year is in full swing, which means it's time to pull out your child's lunchbox and pack them something delicious to fuel their brain. Even your pickiest eaters will devour these school lunch-approved recipes!
Mom's Macaroni & Cheese
Pasta and cheese are kid's favorite two "food groups," right? That's why one smart cookie, long ago invented the beloved cheesy pasta bake: macaroni and cheese. This recipe is for Mom's Macaroni and Cheese is packed with elbow macaroni, lots of butter, dry bread crumbs, and of course, cubed Velveeta cheese. You won't have to say "cheese" for your child to smile after opening their lunch box with this delicious lunch idea, whether it's the entree or side dish.
Sausage French Bread Pizza
Why order take-out pizza when you can make your own? This Sausage French Bread Pizza can be prepared with red or white sauce, sausage, and the veggies of your choice. After all, what better way to sneak in a helping of greens for your kiddo than on pizza? Ready to throw in a lunchbox in just 30 minutes, your child will be begging to have this easy and mouth-watering homemade pizza every day of the week.
One-Pot Bacon Cheeseburger Pasta
Grilling cheeseburgers on a school morning isn't ideal, so instead, prepare this easy, One-Pot Bacon Cheeseburger Pasta Bake. Loaded with spiral pasta, crushed tomatoes, cheddar cheese, ground beef, bacon, and more, this simple dish will have you ditching the fast-food drive-thru in no time. Don't forget to pack an extra side of ketchup!
You might also like: Keep Cool With These AC Tips
Homemade Fish Sticks
Have you ever made frozen, store-bought fish sticks, only to wonder what they are actually made of? Ditch the processed foods and make your own Homemade Fish Sticks. The breaded, outside layer is made of delicious and fresh ingredients like bread crumbs, lemon-pepper seasoning, salt, pepper, all-purpose flour, and egg. Send your child to school with the catch of the day with these cod fish sticks! They are so yummy, you will save a few for your own lunch.