Make History In The 2019 Beetle!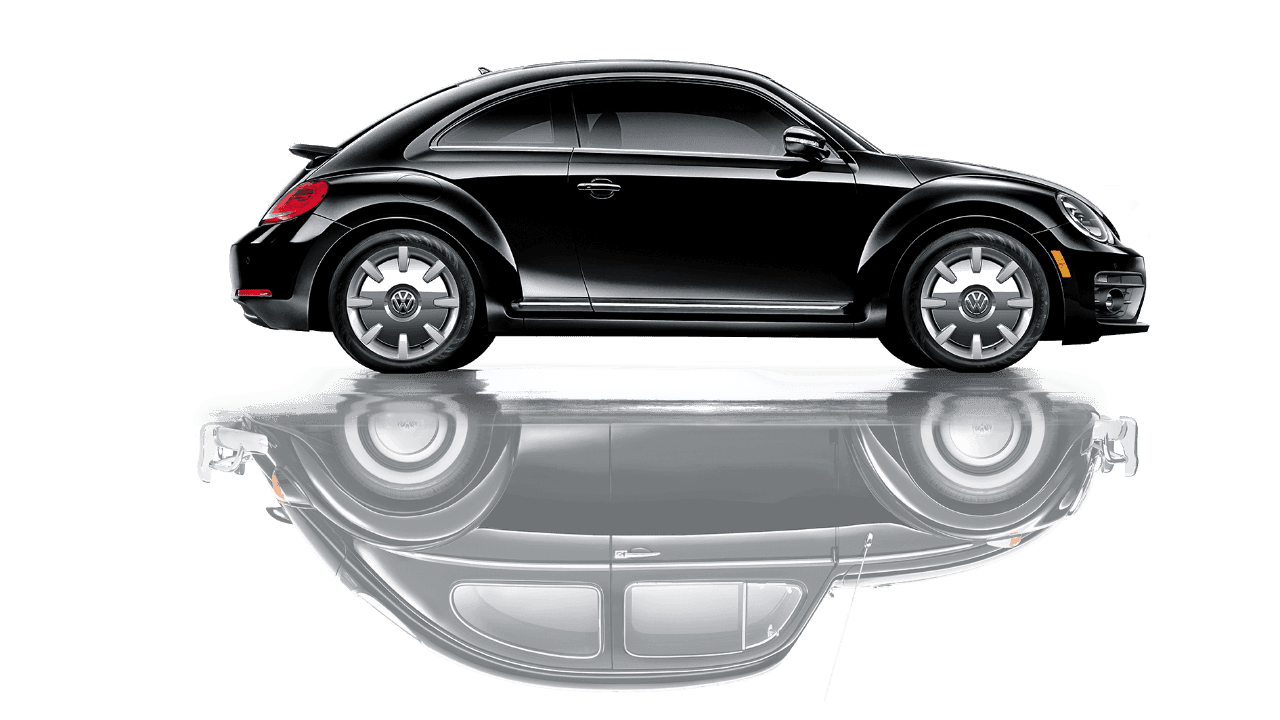 It's not hyperbole to say that the Volkswagen Beetle is one of the most iconic cars in history. With its smiling face and fine engineering, the Beetle has captured the attention of drivers around the world for decades. However, all good things must eventually come to an end, as is the case with the marvelous VW "Bug" – 2019 marked the last year of production for the adorable compact car. Thankfully, you can still own a piece of automotive history; we have several 2019 WV Beetle models in stock, ready to help you cruise around Fredericksburg in iconic style.
History Of The VW Bug
The Beetle, often affectionately referred to as the Bug, was first designed in Germany in 1938 by Ferdinand Porsche – yes, that Porche. Production of the Bug was largely stalled by WWII, though it was reinstated in 1946 after the war was over. In just 10 years more than a million models had been sold.
In 1959, the legendary "Think Small" advertisement was created for the Beetle, thrusting it into the forefront of American drivers' consciousness. The ad later was named the most influential advertisement of the 20th century. Beetle sales continued to soar throughout the middle of the 20th century, thanks largely in part to the production of Disney's six Herbie movies that focused on an anthropomorphic 1963 VW Beetle. Production of the Bug was halted for 26 years beginning in 1972, with the next model rolling off assembly lines in 1998. This brings us to the present day, with the 2019 year model marking the last year of production for the compact car.
Explore the 2019 Beetle
Inside and out, vintage-inspired design touches have been added to the 2019 Beetle for its final edition. The instrument gauges have a distinct retro-modern feel, and available Käferfach heritage-inspired glovebox brings you right back to the Bug's humble beginnings. The Beetle maintains its classic styling, and the 2019 model features Bi-Xenon headlights, sport-style bumpers, and a head-turning rear spoiler.
Modern touches remind you that this historic vehicle is distinctly rooted in the present, with an ambient color-changing lighting, Apple CarPlay®, a Fender® sound system, and a built-in navigation system all available throughout the Beetle's final three trim levels.
You might also like: Take Dinner Up A Notch With A Full Blown German Menu
Find The Beetle At Safford Volkswagen Of Fredericksburg
We have several models of this iconic compact car in stock and waiting for you at Safford Volkswagen of Fredericksburg. Browse our online inventory to find the Beetle that's right for you, then reach out to us when you're ready to make it your own. With one last chance to love a Bug, there's no time like the present to own your own piece of automotive history!