Keep It Simple This Valentine's Day!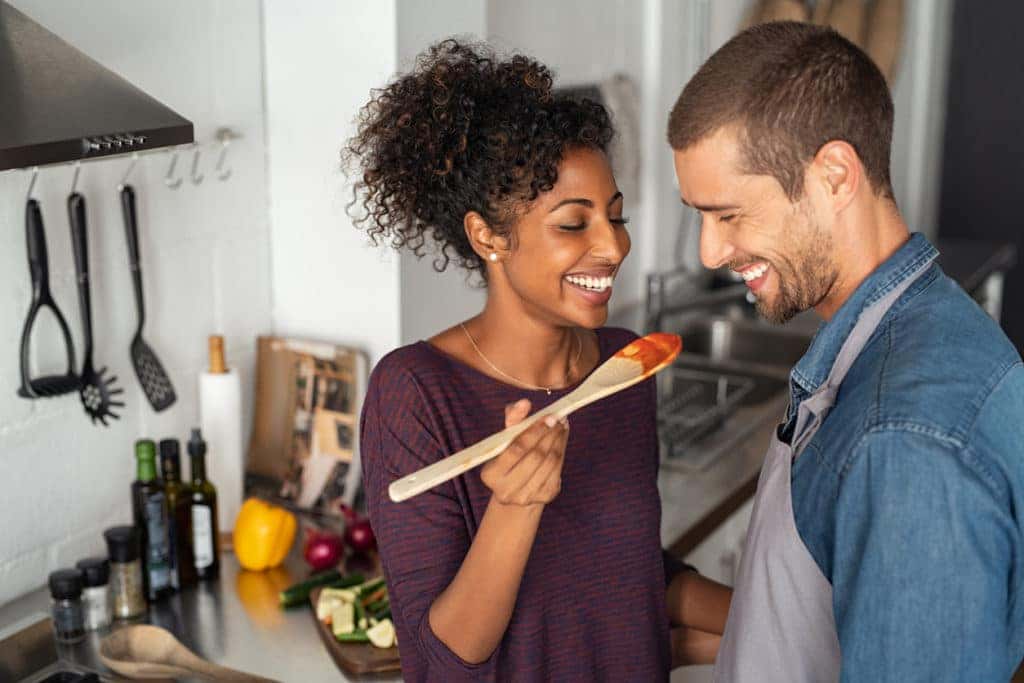 Valentine's Day is a chance to really go all out. It's that one day that reappears every single year that is dedicated entirely to showing your loved one just how much you care. Because it only comes around once per year, it's expected to get all of your attention.  You might be tempted to buy a nice gift, book a reservation at a nice restaurant, and put on your nicest outfit. And while there's nothing wrong at all with wanting to put your time and energy into a perfect evening, you should also keep in mind that you can still do those things, plus save a little green.
There is value in simplicity, and that's why we're suggesting a lowkey, one-on-one Valentine's this year! If you're the type to go out all the time, consider this a sweet change of pace to really shake things up. In the rest of this blog, you'll find a complete menu and suggestions on how to create a magical evening in a snap.
To Start…
Start off the evening with some crispy, buttery, garlicky french bread. This appetizer is simple, but pairs perfectly with the pasta you will be making next. Grab a handful of heads of garlic, cut the tops off, and set them in a pie dish. Drizzle olive oil and sprinkle with salt and pepper, then pop that guy in the oven at 375 degrees for 40 minutes. When they're done, squeeze from the bottom and the cloves will fall out. Now that you have roasted garlic, you can spread it, along with melted butter, on some soft french bread. Warm it in the oven for 10 or so minutes, and it's to-die-for.
…Keep it Going…
Shrimp Pasta in a Foil Package is the perfect main dish for Valentine's Day! It's romantic, fancy, and most importantly, easy. 
Start by peeling and chopping some garlic. Then, chop up some flat-leaf parsley. Heat that garlic on the stove, along with diced tomatoes, over medium heat. While this gets started, boil water on the stove, and cook the linguini; the pasta should be firm, though. Now back to the stove, at this time add the white wine, salt, and pepper. Cook this for 10 minutes, then toss in the shrimp. Then, toss in the pasta. Once it's all mixed, dump it all in a large sheet of tin foil, top with parsley, roll up, and bake for 15-20 minutes. When all is said and done, unwrap and pour on the plate!
You might also like: Let Lee's Hill Cater Your Next Event
…To Finish
This baked fudge can be baking in the oven while you cook the pasta! Beat two eggs, then add in sugar to the mix. Next, cocoa powder, then flour, then vanilla, then melted butter. Mix it well, until it's fully combined. Then put your little baking dishes inside a large dish filled halfway with water. Split up the batter into the small dishes, and bake for 40 minutes.
These recipes will be your new favorite traditions! See the full versions here.